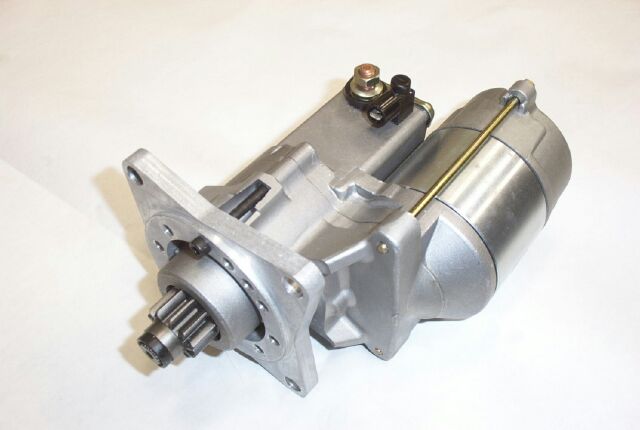 GEAR REDUCTION STARTERS
from
GUSTAFSON SPECIALTY PRODUCTS

We make high performance Gear Reduction Starters for a large variety of special cars, including Ferrari, Lotus, Triumph, Austin Healey, Jaguar, Austin Mini, MG, Rolls Royce and many others. Many of these starters can retail under $200 [US]





All of our starters come with either a one year retail warranty or a limited lifetime warranty for certain models. As you will see in our pictures, they are excellent units, replated like new, CNC machined, and will look at home in a show car or a 'driver'. Our standard unit is a 1.2 hp standard Nippondenso starter. Optionally, 1.9 hp units are available on special order.



If you want to ask any questions, call us at [978]281-2012 and we'll try to help you out.